T
iffany & Co. unveils Bird on a Pearl, an exclusive high jewellery capsule collection that reimagines the iconic Bird on a Rock brooch with the world's rarest pearls. First created by Jean Schlumberger in 1965, the designer's signature bird, perched on a gemstone, evolves into a suite of exquisite creations set with remarkable natural saltwater pearls.
Sourced in the Gulf region and acquired from Mr. Hussein Al Fardan's private collection, these pearls are prized for their size, shape and unrivaled luster.

A masterpiece within the collection is a three-strand necklace of graduated natural saltwater light cream pearls of over 371 total carats.

Remarkable baroque, button and near-round pearls give new life to the iconic brooch, while a pendant, earrings and rings - set with rare natural saltwater dark gray, gray, light cream, light pinkish-brown and white pearls - are defined by subtle nods to Jean Schlumberger's aesthetic.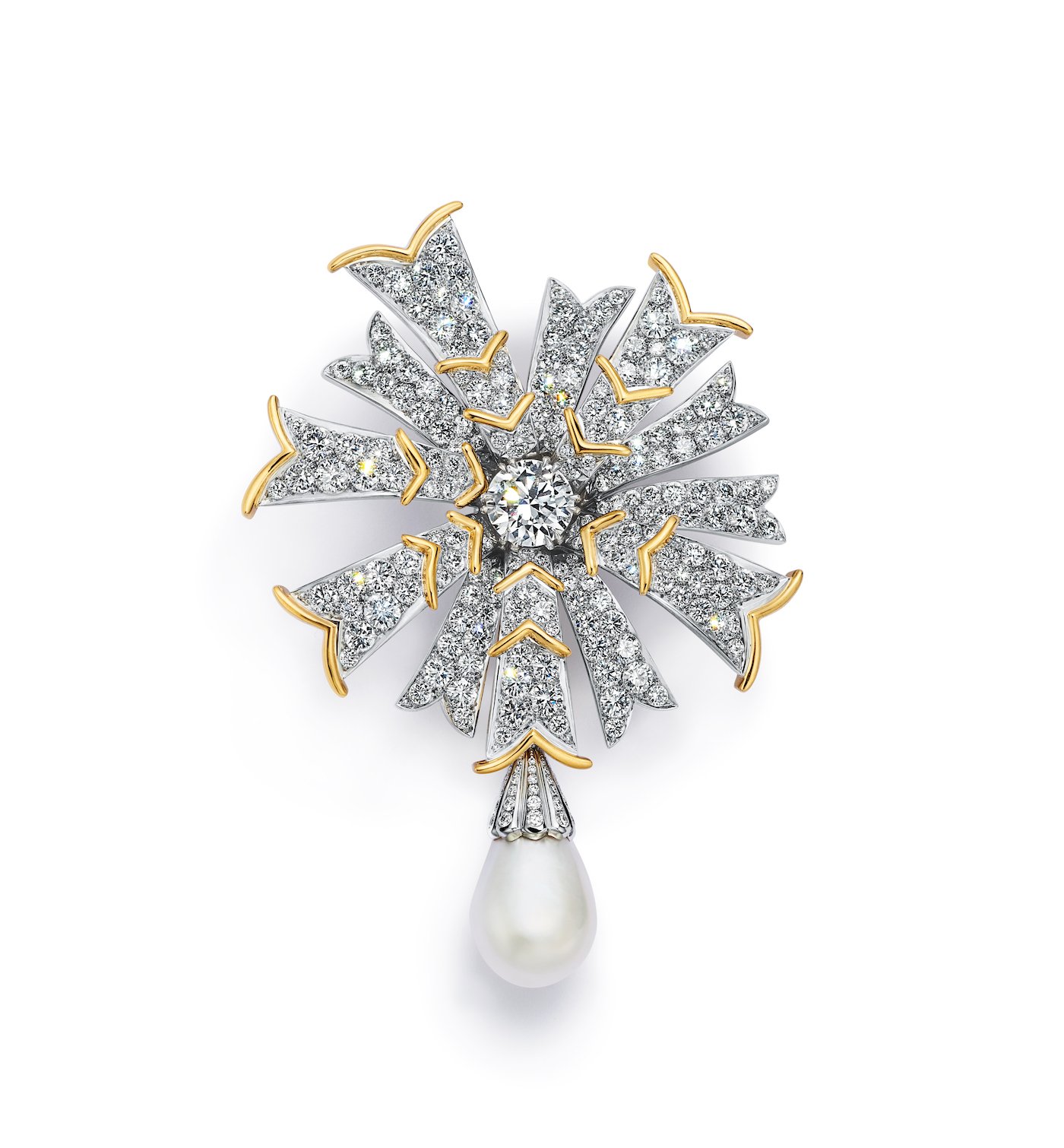 Mr. Hussein Al Fardan's expertise on natural pearls from the Gulf region spans centuries. Natural pearls from the Gulf are recognized as the most exquisite pearls in the world. Creating a necklace of natural pearls from this region - uniform in size, shape and luster - can take over 20 years. Mr. Hussein Al Fardan's private collection of natural pearls is the largest from the Gulf region.
Mr. Hussein Al Fardan opened his doors to Tiffany & Co. to curate the pearls for this exclusive collection - a rare opportunity among high jewellery houses - even offering the jeweller some of his favorite pearls.