G
ucci Link to Love is a new collection of contemporary, gender-neutral jewelry representing the infinite cycles of life, romance and togetherness. A selection of sleek, geometric styles that can be stacked together, these pieces are reminiscent of the '80s but with a modern feel: once gifted, they literally create a link to love.
The collection is crafted in three colors of gold – yellow, white and pink – and includes rings, bracelets, necklaces and a variety of earrings. The Gucci logo is used throughout as a decorative element, infusing pieces with brand recognition.
The octagonal shape of the rings and rigid bracelets evokes the idea of the number eight as a symbol of infinity, but it also allows for perfect stacking. The selection comes in 18kt white, yellow or pink gold, in a plain finish, with studs, or finely engraved with modern-looking stripes. The rings are available in different widths, from three to six millimeters. The bracelets feature an easy-to-open clasp. Some of the rings are embellished with gemstones and diamonds: the plain band comes in white gold set with a pavé of diamonds, while the striped version is set with green tourmalines, rubellites, or baguette-cut diamonds.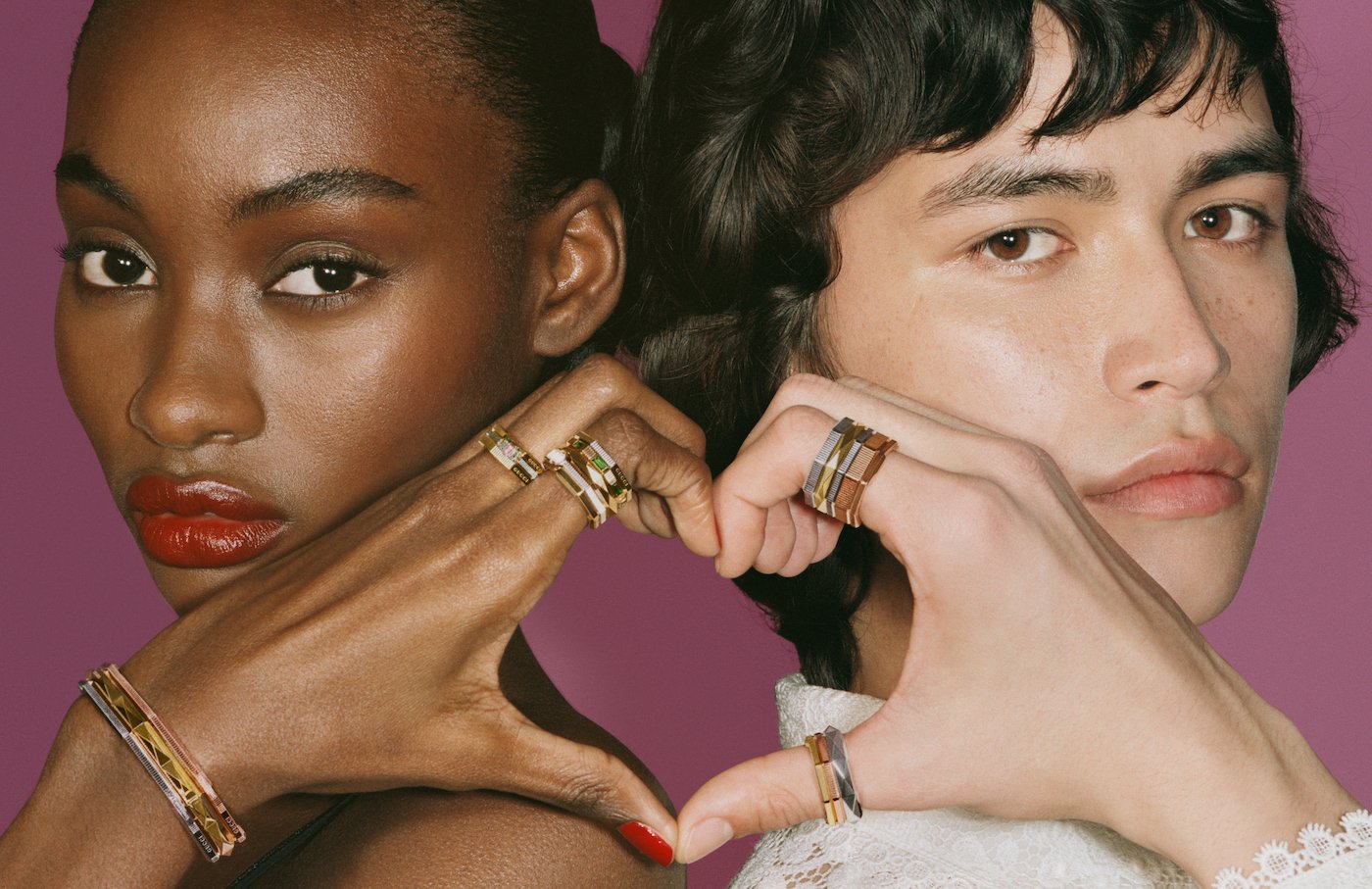 The collection also includes fine necklaces, bracelets and earrings, all featuring a small bar pendant displaying the Gucci logo as a graphic detail. The necklaces with a delicate chain and a central bar pendant come in 18kt yellow or pink gold, as well as in white gold with a diamond-set bar. A new addition, the Lariat necklace, which emphasizes the neckline in a refined way, comes in 18kt yellow and pink gold, or white gold with diamonds, and loops around the neck without a clasp, fastening through a sliding circle element. The chain is finished with a bar pendant.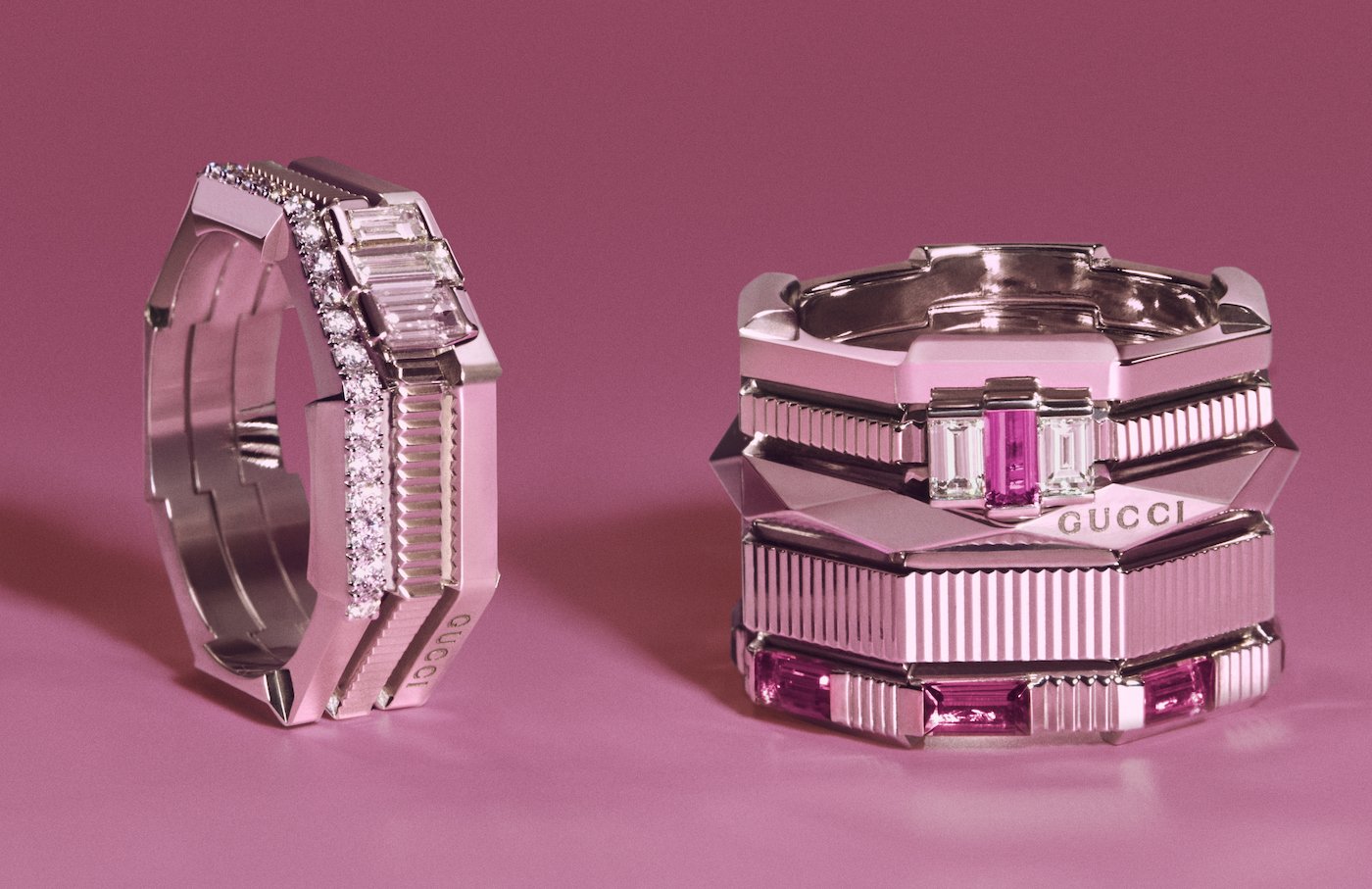 Similarly, fine bracelets and earrings are offered in 18kt yellow and pink gold, or white gold with a diamond-set bar. The pendant earrings have a dangling design and a thin chain. The bracelets are adjustable in length, thanks to a special closing mechanism: the clasp closes directly onto the chain and is blocked by two studs.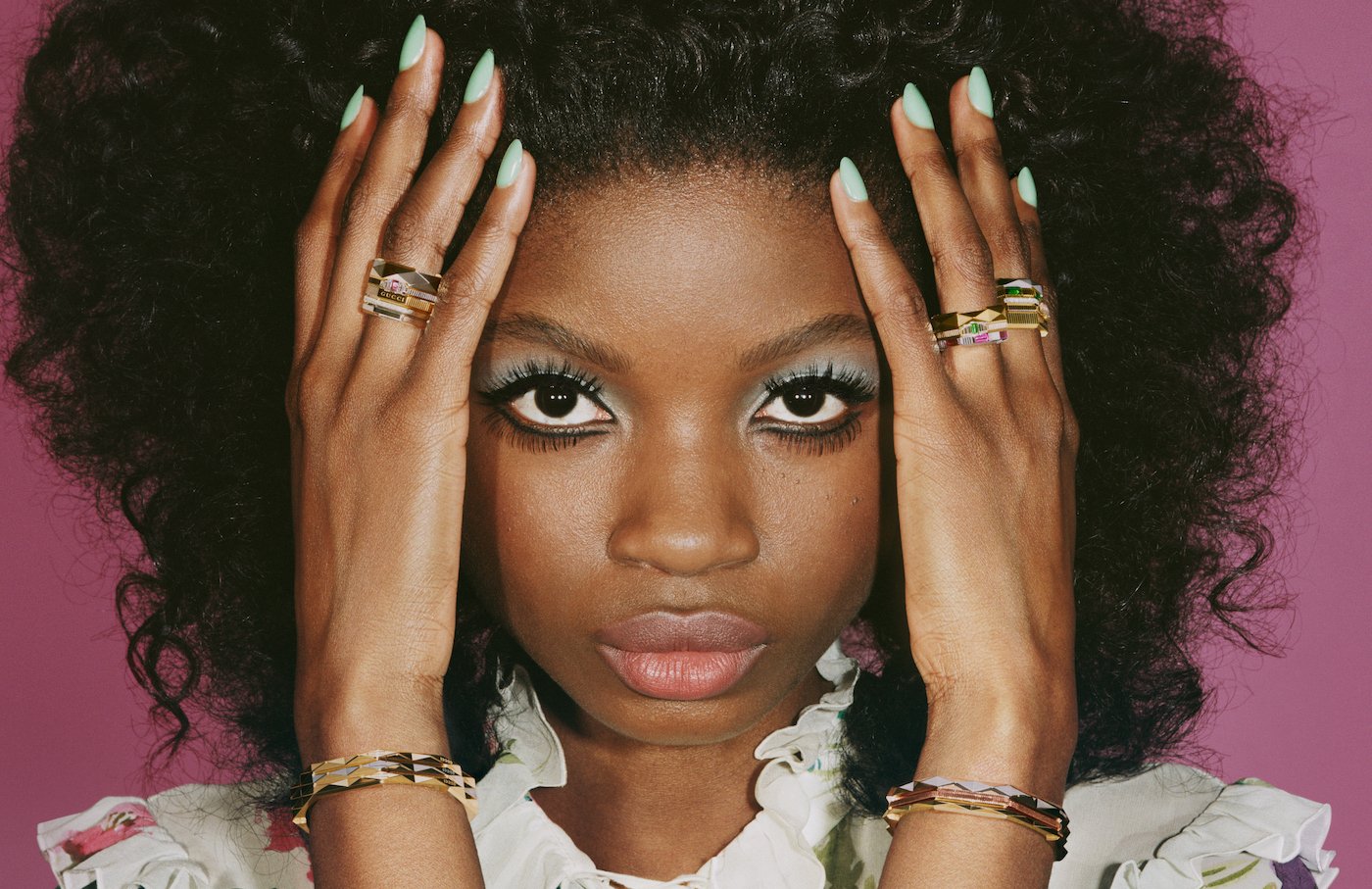 The collection is also featured in images and a film shot by Angelo Pennetta. Taking inspiration from '60s fashion and beauty editorials, the campaign comprises a series of close-ups in a lively and modern interpretation of vintage portraiture while playful hand gestures and strong poses allow the jewelry to shine at the forefront of each composition.