R
enani Jewels (India) has broken the dazzling Guinness World Records title for the most diamonds set on a watch in Meerut, India as verified on 29 December 2022.
The construction of this sparkly piece of jewellery, a timepiece with 17,524 diamonds, started with hand-drawn sketches to work out the design of the watch.
After the initial design was finalized, it was recreated in 3D as a computer-aided-design (CAD) and then printed.
All the diamonds were then meticulously placed onto the watch and it took five different forms of polishing to give it the desired look.
The watch is named Srinkia - the watch of good fortunes. Inspired by ancient Indian mythology, Srinkia means flower.
According to founder and CEO Harshit Bansal, it also signifies the Indian goddess of wealth and good fortunes - Lakshmi.
The end watch has 17,512 white diamonds and 12 black diamonds.
This beat the previous record set by Aaron Shum Jewelry Ltd. (Hong Kong) with 15,858 diamonds back in December 2018.
These diamonds were authenticated by an International Gemological Institute Lab (IGI) certificate to determine that actual diamonds were used.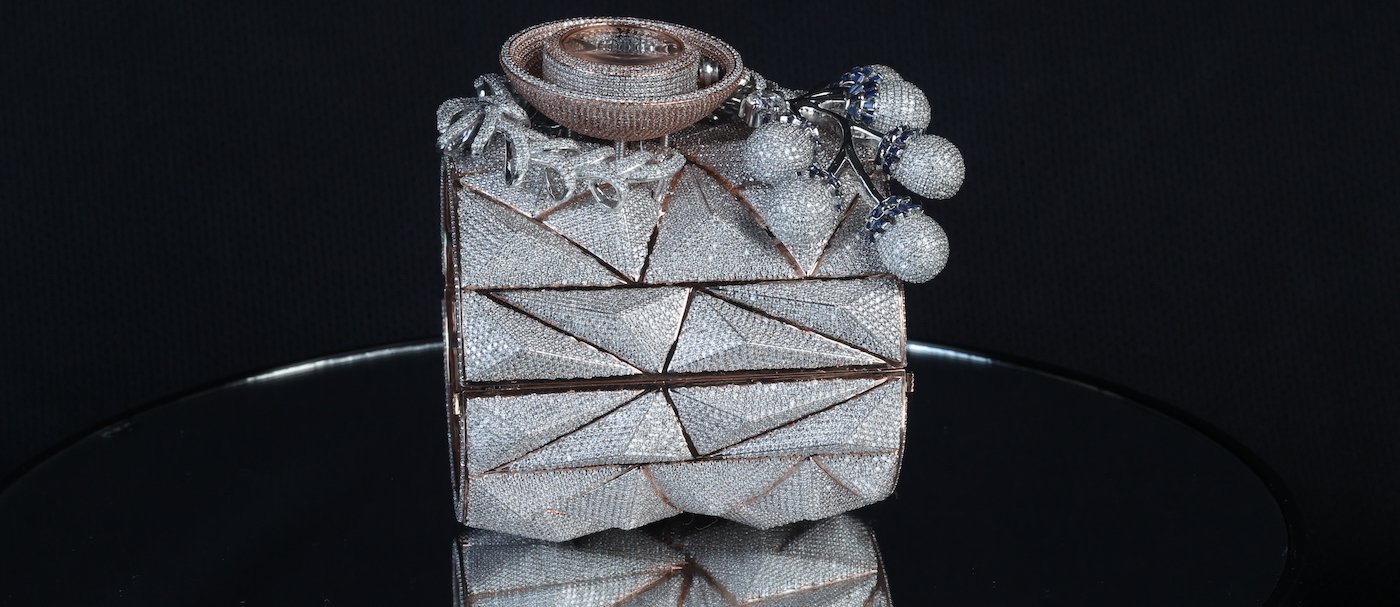 The main challenge faced by Renani Jewels was the procurement of a huge quantity of diamonds with the same colour, size, shape and clarity.
To verify the record, each individual diamond had to be counted in the presence of a jewellery and diamond expert.
In accordance with GWR's guidelines, the diamond had to be sourced from producers that are certified by the Kimberley Process Certification Scheme (KPCS), which prevents "conflict" diamonds from entering the mainstream market.
The end watch weighs 373.30 grams and is completely wearable.
Diamond records have proved popular in India, with the most diamonds set on a ring being broken by SWA Diamonds last May.