F
rom the great love story of Roxelana and Sultan Suleiman the Magnificent of the vast and powerful Ottoman Empire, to the famous Iznik ceramics decorated with black Halfeti roses and brilliant red tulips, symbol of Turkey - Lydia Courteille invites you to discover the secret splendours of Turkey's Byzantium and Constantinople.
Twenty jewels form this collection: rings, earrings and tiara set with white opal and matched with pavés of sapphires, rubies, spinels and tsavorite garnets mimicking the faience tiles of Iznik that cover the Topkapi walls and those of the Harem.
Topkapi originally meant as the 'canon gateway palace' was built on the original site of the ancient Byzantium acropolis. The residence of the Ottoman Sultan, it is one of Istanbul's most emblematic monuments. It is here that the infamous Harem is to be found; it was the private residence of the Sultan and of his concubines where pomp and ceremony mixed with intrigue, hate and seduction.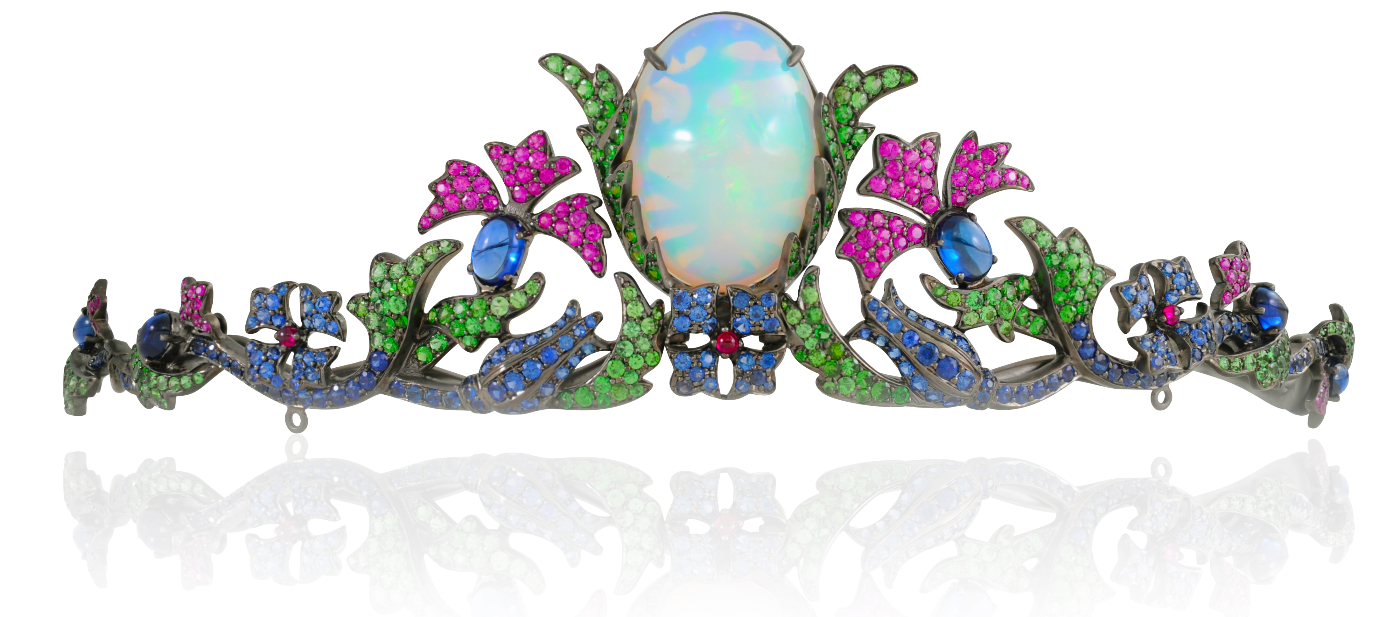 Having been enslaved by Suleiman, Roxelana was freed and became his favourite and then his legitimate consort. Yet again Lydia Courteille takes her inspiration from women of strong character who have been influential in so many chapters of history. Roxelana represents the extraordinary ascension of an enslaved woman to a position of power through intelligence and seduction. By Suleiman the Magnificent's side she seems to have had considerable influence on the foreign and artistic policies of this huge empire, formerly the Ottoman Empire.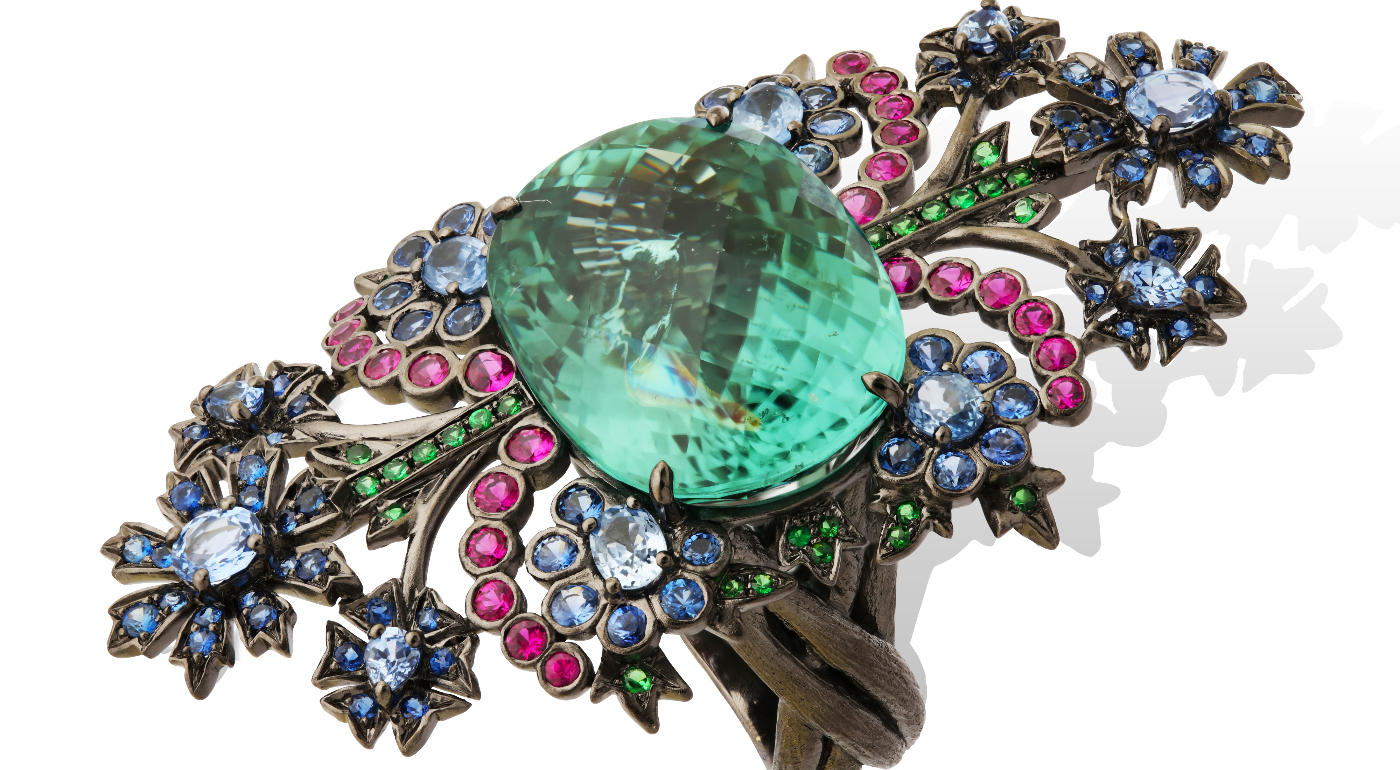 Iznik ceramic decorates entire walls and fountains at the Topkapi Palace as well as other monuments in Istanbul such as the Blue Mosque. They were manufactured mainly in the 15th century following the wishes of Mehmed II to embellish the monuments. Renowned for its technique, its decorative stamp is of richly adorned floral and animal motifs painted in bright cobalt and turquoise blues, an array of sage and olive greens and tomato reds.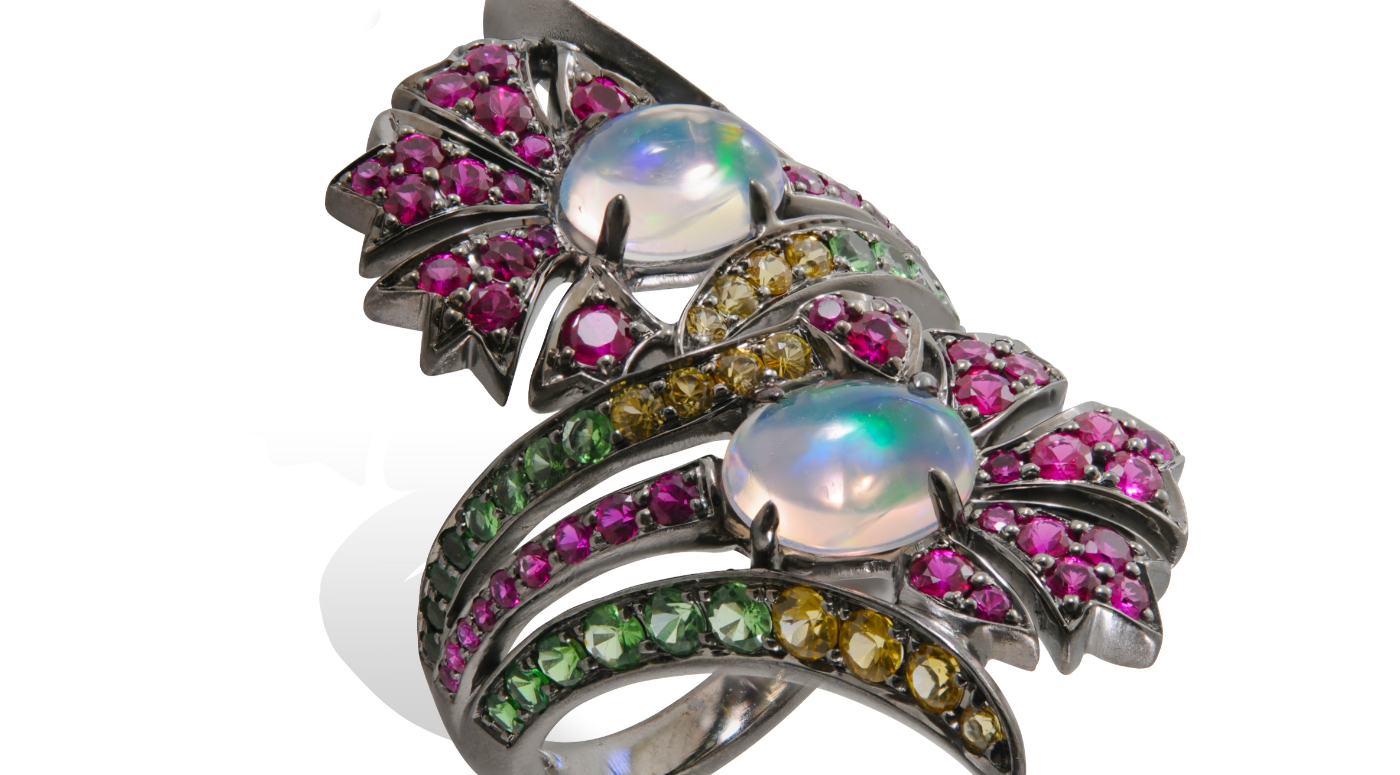 In Sanliurfa province in the South East of Turkey, grows the unique legendary black rose, in the small village of Halfeti. Traditionally associated with mourning, its true meaning is that of rebirth into a new world.