A
marriage proposal is a magical moment, whether you are building up the courage to ask the big question, or joyously answering with a "Yes to love". Piaget diamond engagement ring is a message of love and a promise to a lifetime of joyful adventures together.
Combining the best of Piaget's design with the finest craftsmanship, Piaget's creators, gemmologists, gem setters, and jewellers work together in the creation of each engagement ring, sharing a savoir-faire that has been preciously preserved in the Maison's ateliers for almost 150 years.
Each creation is adorned with diamonds that meet the most demanding criteria in terms of their colour, clarity, cut, and carats, so that they illuminate those who have truly said yes to love and remind them every day of their love for each other.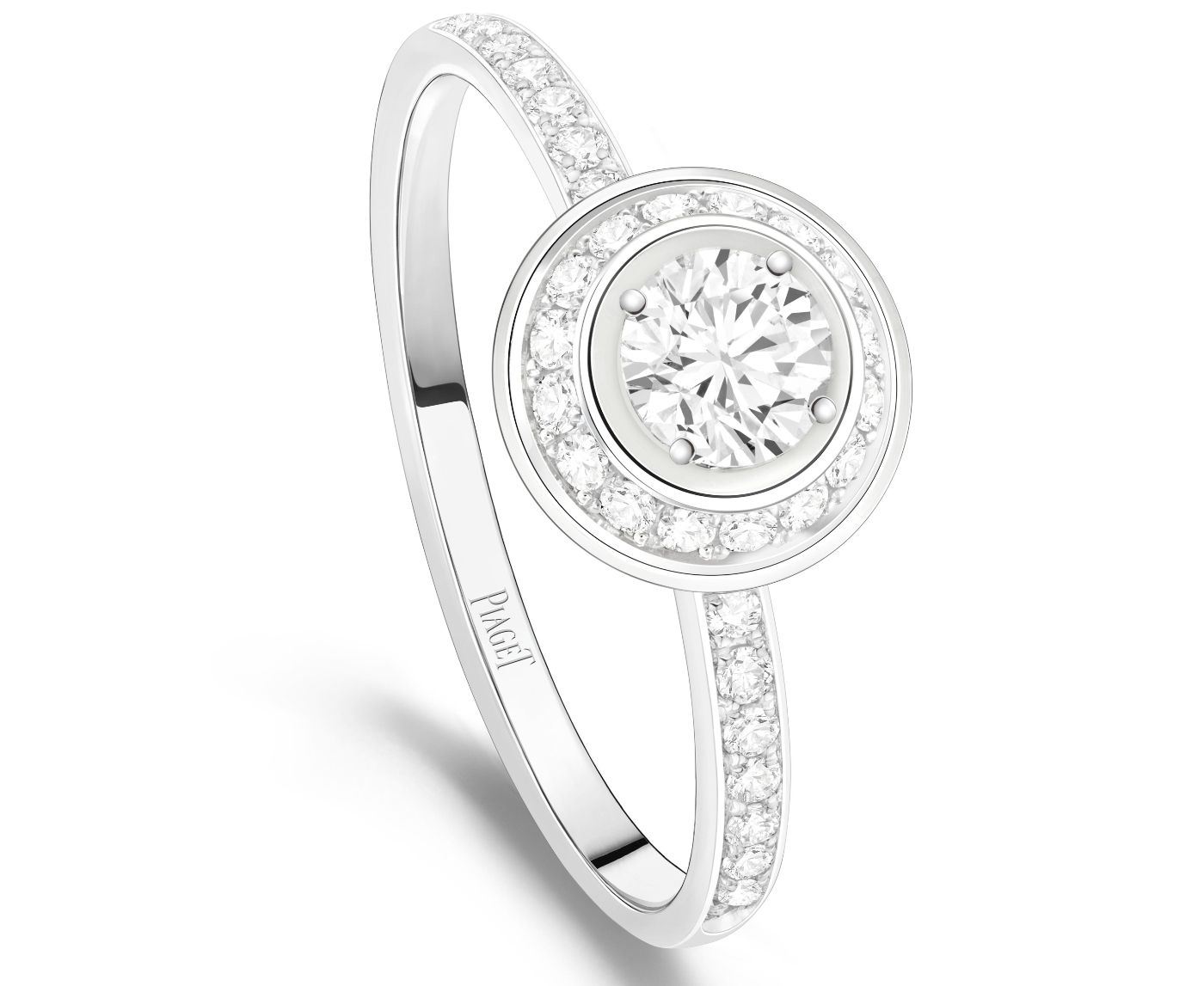 What better way to celebrate a future life together than with the Piaget Possession platinum ring with two turning diamond rings that dance around an exquisitely-cut solitaire diamond of approx. 0.5 ct. to celebrate the magic and wonder of a lifetime of love makes your head spin.
The Piaget Possession platinum ring has been meticulously crafted around a central diamond of approx. 0.3 ct that is framed by a turning band also set with brilliant-cut diamonds. This playful ring with its spinning elements will remind you of how love makes your head spin.