C
oloured gems are growing in popularity and importance. They grant a piece of jewellery character and demonstrate individuality, personality and style. The inner world of a paraiba tourmaline inspired Gübelin Jewellery to create Grace of the Sea Anemone. Within the sinuous, organic shapes designers envisioned an elegant sea anemone, its delicate tentacles gently undulating in the currents.
Gübelin Jewellery is renowned for the highest expertise in coloured gems and has added new facets to expand its popular Grace of the Sea Anemone line. The most recent additions, the haute joaillerie creations with rare paraiba tourmalines and brilliant-cut diamonds, are available as colourful arrangements – set with radiant gems such as amethysts, tsavorites, yellow beryls, orange garnets as well as green and pink tourmalines.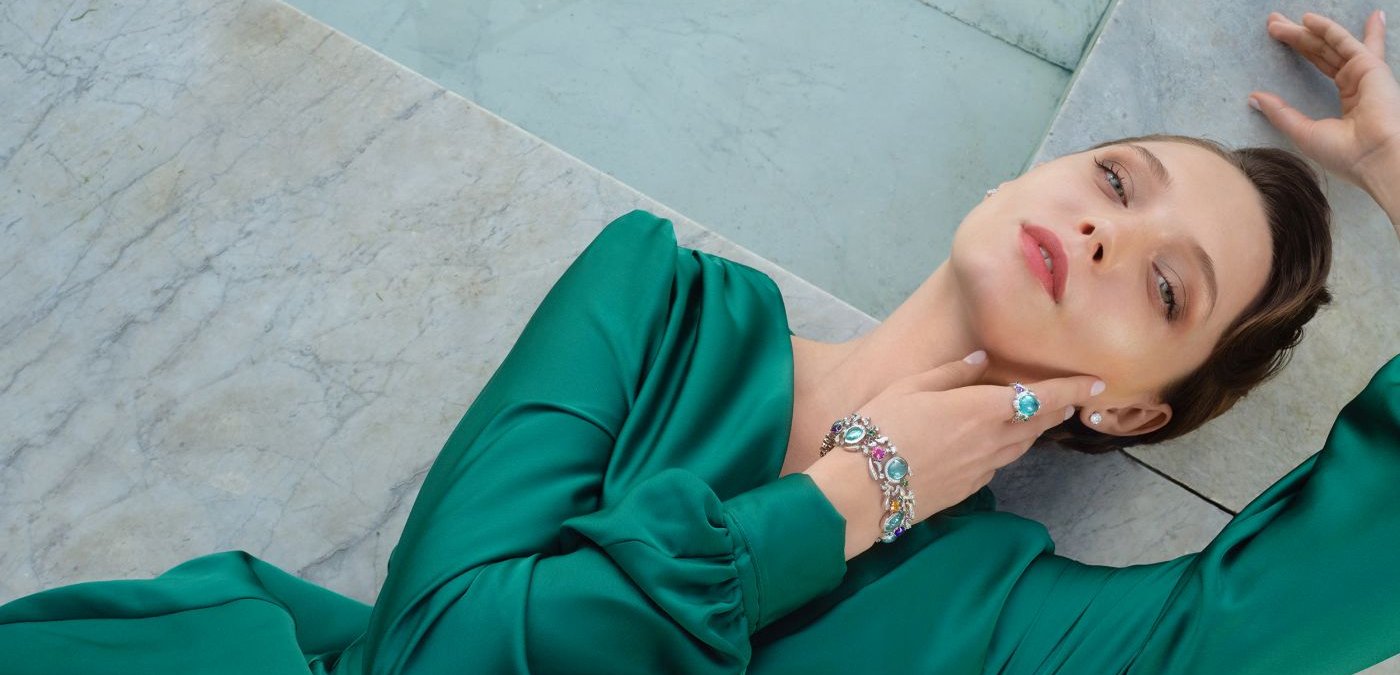 These jewellery pieces brilliantly reflect joy and lend colour to each and every day. The colour palette is reminiscent of the aquatic shades of lakes and seas, turquoise pools and colourful fruit cocktails, through which Grace of the Sea Anemone captures the colours and lightness of an endless summer.
Along with the colourful combinations, Gübelin Jewellery presents an additional design: The Grace of the Sea Anemone bangle. The curved bangle is the first of its kind, adding another variety of jewellery to the line. The organic design serves as a tribute to its source of inspiration while also offering the greatest comfort for the wearer. In the Swiss jeweller's in-house atelier, the bangle was created from white gold and gently wraps around the wrist. The overall result of the flowing design is elegant, dynamic and refined, displaying a range of colours. Radiating at the centre of the bangle is a cushion-shape paraiba tourmaline from Mozambique (3.52 ct, 83.4 Gübelin Points). Diamonds, accompanied by violet, pink and blue sapphires, contribute additional glittering highlights.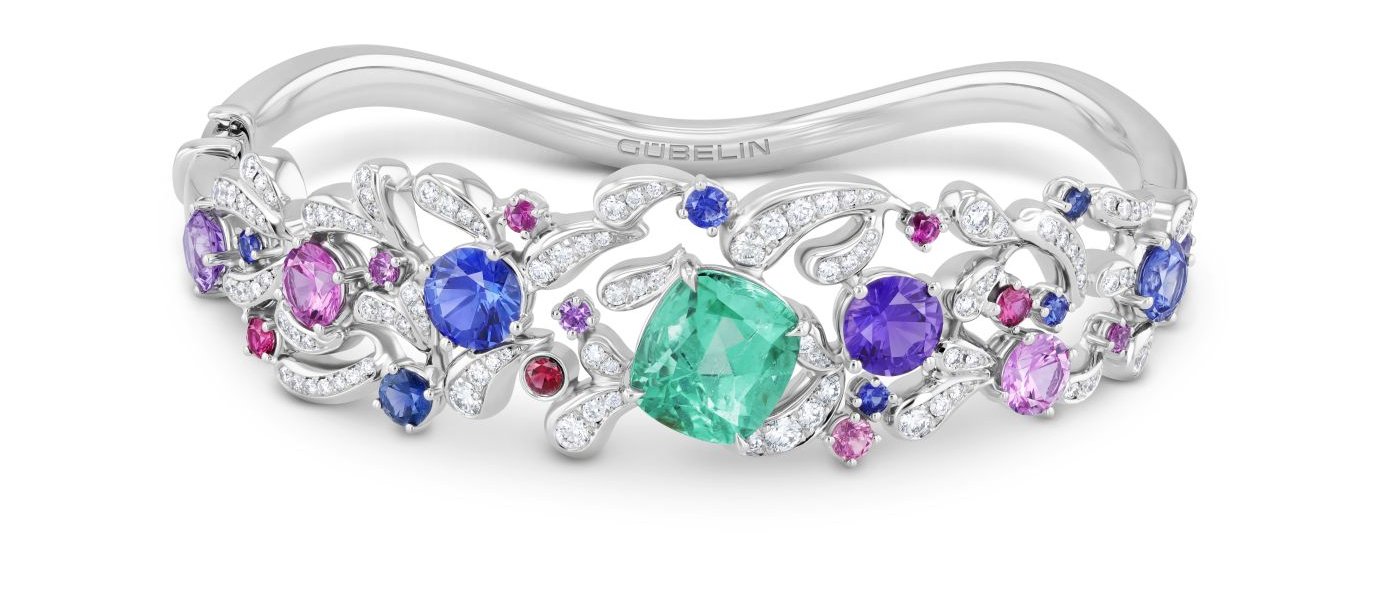 Just as every piece from Gübelin Jewellery, the bangle is also set with the iconic ruby. Placed prominently next to the paraiba tourmaline, the ruby identifies the bangle as a Gübelin Jewellery creation. With their great love for detail, the designers consistently succeed in finding the perfect position to give each piece of jewellery the ideal finishing touch. In the chandelier earrings, the rubies grace the removable elements which allow the pieces to be worn as elegant ear studs or more festively as chandelier earrings. For the cocktail ring, the designers chose the artistically decorated setting that secures the cabochon-cut paraiba tourmaline. The ruby serves as a glittering final flourish to the bracelet. Here, designers opted to use the clasp, a subtle and refined way to highlight the element that opens the bracelet.