B
y popular demand from its exhibitors, GemGenève is holding a second, exceptional edition again this year in Geneva. "We had initially planned to hold only one edition, in May 2022. Following calls from our exhibitors, we ́ve decided to organise a second edition in autumn 2022 in Geneva, but this shouldn't become standard practice in the future", emphasises co-founder Ronny Totah.
The fifth meeting of gemmology and jewellery professionals and enthusiasts will therefore open its doors from Thursday, 3rd November to Sunday, 6th November in Palexpo, this time in Hall 6. It will coincide once again with the major autumnal auction sales of the Geneva Luxury Week.
Still true to its exclusive recipe - a trade fair created by exhibitors for exhibitors and open to the general public, this meeting brings together a diverse range of gems and jewels and offers a unique platform for expression, dedicated to the world of exceptional diamonds, precious stones, pearls, antique and contemporary jewellery. It also features prestigious designers, emerging talents, and boasts the participation of prestigious schools and the young designers of tomorrow.
The fair, which has resonated with its audience since the first edition in 2018, guarantees full, intensive immersion into different jewellery trades, an insight into their expertise and their heritage, and offers a high level educational and cultural programme, with participation from prestigious cultural institutions and museums during the four days. The wealth of human interaction offered by GemGenève provides visitors with a space to meet and exchange views with leading specialists, discover exceptional pieces which can very rarely be seen in other shows, find out about new trends, learn about the best contemporary designs, and gain insider knowledge by attending the numerous conferences, workshops and round tables on offer.
Thomas Faerber and Ronny Totah, co-founders of the show
The press conference will take place on Wednesday, 2nd November at 10 a.m. The Preview, attended by local authorities, guests, and the media will be held from 11 a.m. onwards.
Thomas Faerber, co-founder of GemGenève, comments: "We attribute just as much importance to precious stones and the creation and design of jewellery as we do to the fostering of real solidarity, by uniting the international community of traders in precious stones and antique jewellery, designers and all those with a passion for jewels."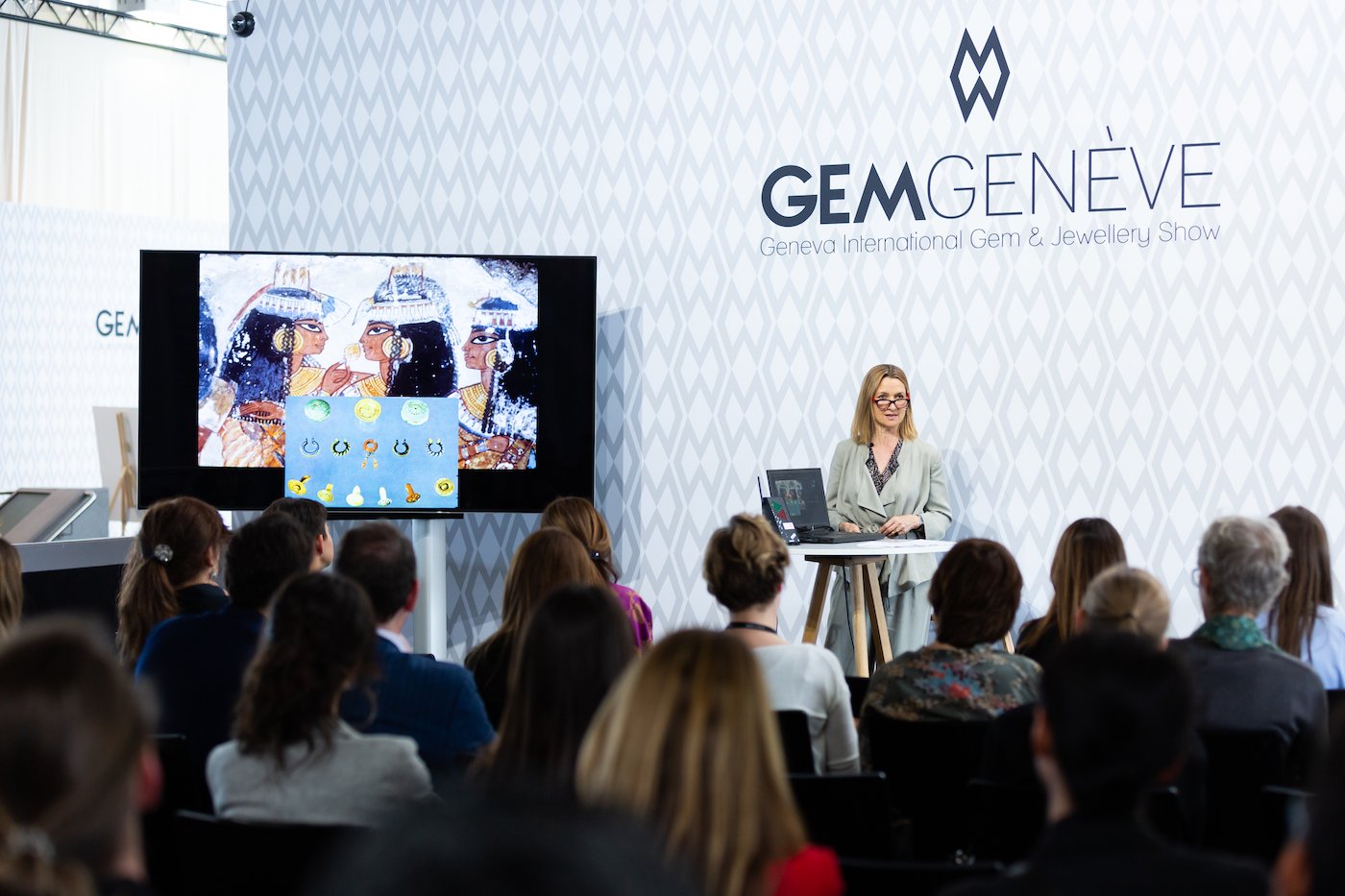 PROGRAMME 2022
In November, as in its first four editions, GemGenève will bring together renowned exhibitors with a great diversity, both in terms of people and exhibits.
All exhibitors are full partners and key players in this show, conceived and designed with them in mind. They offer together an impressive variety of high-end quality pieces to discover and acquire: ranging from affordable jewellery for everyday wear via rare and exceptional pieces to antique and historic items, not to mention contemporary creations.
Once again this year, the organising committee is preparing new surprises that will gradually be unveiled. As an exception, this edition will be held in Hall 6. On the same level opposite Hall 7, the organisers have imagined a new scenography, very different from the previous editions and adapted to the place. The layout of the hall is squarer, less elongated, requiring more central spaces which should seduce more than one participant and visitor.
The organisers can already confirm the following events:
The 40th anniversary of the Fondation Igor Carl Fabergé will be celebrated at GemGenève: The foundation, which celebrates 40 years this year, will celebrate its anniversary during the trade fair and is preparing a very beautiful exhibition of exceptional pieces with enchanting, magical decorum from the Tsars' famous jeweller. The Foundation is delighted to present a range of pieces representing the vast expertise of Carl Fabergé and his skilled craftsmen, ranging from imperial eggs to objets de vertu, bearing witness to the elegance of his work.
Emerging talents: GemGenève is a true launchpad for the new generation of creators and jewellery makers, encouraging aspiring designers. Led by Nadège Totah, the 'Emerging Talents' area is dedicated to young talents and offers them unprecedented visibility. Recent discoveries include, in particular, a young self-taught multidisciplinary artist-jeweller who will be presented for the first time at GemGenève. Born in China, Wallis Hong lives in Spain. Let's remember that name! Among the new emerging talents, let us also mention Serendipity Jewellery, created in 2017 in Paris by Christine Chan, and the Vincent Michel jewellery workshop, which offers sur mesure jewellery as well as an exclusive collection of Fine Jewellery made up of unique pieces that blend aesthetics – sometimes poetic – and technique.
Designers: As in other years, GemGenève will offer a space dedicated to international designers, which includes talented designers, some of whom were already presented as part of the Designer Vivarium. Tenzo will be back again this year to present his new collection.
Ukrainian stand Strong & Precious - Ukrainian Jewellers: Ukrainian Jewellers will be back at GemGenève and will present powerful creations from Ukrainian designers.
Spotlight on the art of micromosaics: This autumn, an entire space will be dedicated to the art of micromosaics and there will be a great surprise on the stand. Micromosaics were first made in Mesopotamia some six thousand years ago. This long surviving technique became a decorative art and was used in jewellery in the late 18th Century. It has a large presence in Switzerland and GemGenève will make it fashionable again and reveal all its facets.
Intensified collaboration with schools: Partnerships of GemGenève with different schools of art, jewellery and other educational institutions linked to this professional sector are testament to the founder's fundamental desire to ensure that passion is passed on from generation to generation.
Conferences and seminars: Conferences held on GemGenève will offer its visitors an unprecedented vision of gemmology and jewellery, allowing them to meet renowned experts in their field and to gain access to insider knowledge. In May 2022, GemGenève organised conferences and subjects linked to the history of jewellery: l'Art de la Glyptique (L'École des Arts Joailliers) / New Modernism (Vivienne Becker) / History of Necklace (Amanda Triossi) / L'émail: l'art du feu et des couleurs (round table) to cite just a few examples. The programme for the next edition is a work in progress and will be revealed in late September-early October.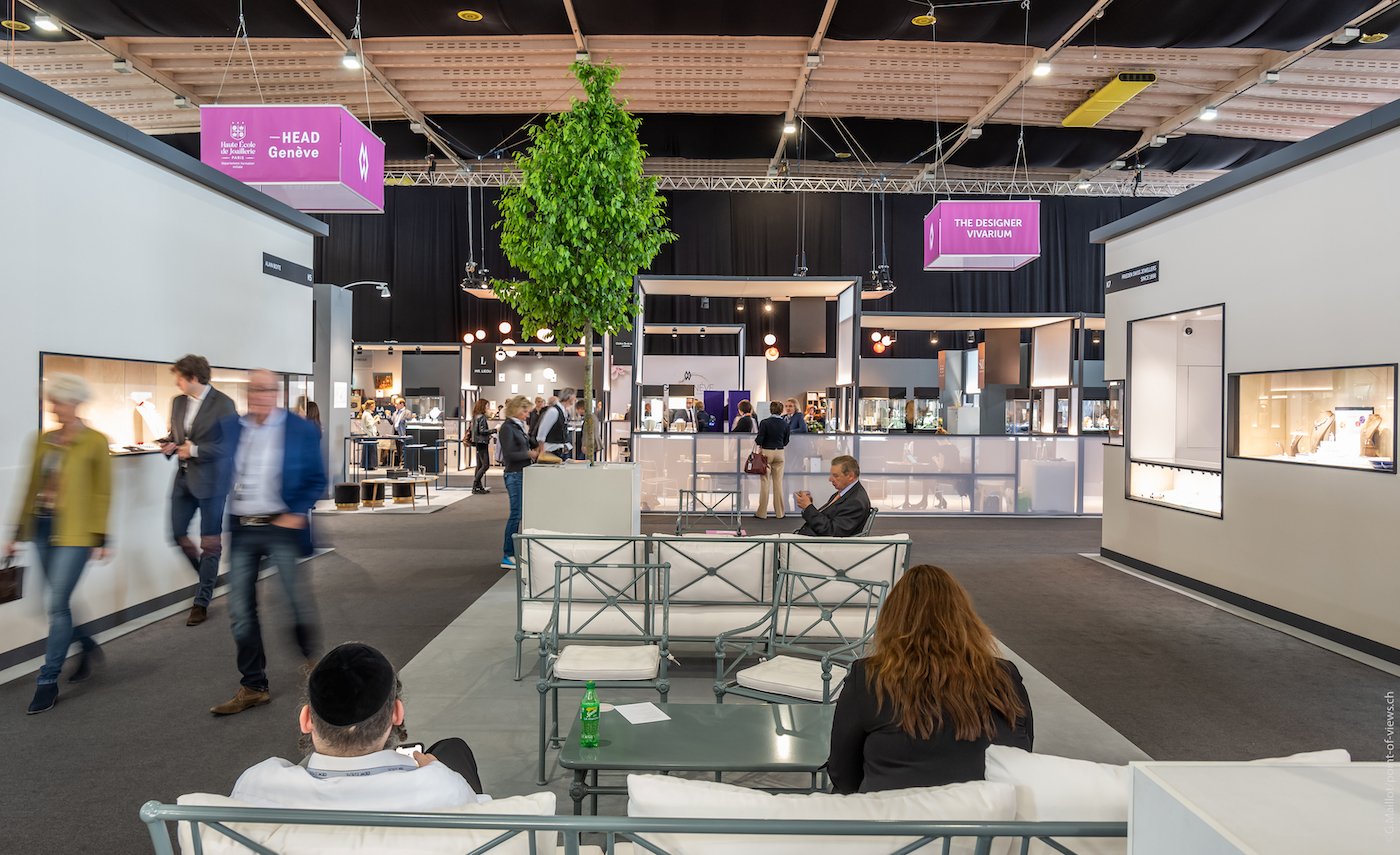 "With GemGenève, we are sharing and communicating our knowledge. We're committed to spreading the word and heightening awareness in the public – informed or otherwise –, to encouraging new generations to learn and discover new things. We're simply spreading our passion for the world of jewellery and precious stones," state Ida Faerber and Nadège Totah, of GemGenève.
While the colours for the campaign in May 2022 were shades of turquoise and white for spring, the autumn edition will take on new tones, characteristic of the pre-winter season.
Established in 2018 by two Geneva dealers in jewels and precious stones, Ronny Totah and Thomas Faerber, GemGenève was conceived and devised by exhibitors, for exhibitors. This show, unprecedented in the sector, is open to the public and brings together a remarkable community, including dealers in precious stones, diamonds, pearls and jewellery, gemmological laboratories, manufacturers, specialist bookshops, experts and historians. Hosting professional buyers, collectors, jewellery-lovers and media from around the world, the spring edition of GemGenève 2022 counted 4,850 visits for its fourth show. GemGenève was born out of market need, a hitherto unexploited opportunity which has spelled its success.
Place | Dates | Opening hours
Address: Palexpo Hall 6 – Entrance at the same place as last year, just in front of the walkway (on the side of Hall 5). Route François-Peyrot 30, 1218 – Le Grand-Saconnex GE. Just 10 minutes' walk from Geneva Airport
Dates: from 3rd to 6th November 2022
Opening times: 10 a.m. – 6.30 p.m.
Price: CHF 50.-, valid for the duration of the show; free for students on presentation of their student card.