V
isual poems capturing the duality of human nature, the Rock'n Rose collection embodies the union of strength and vulnerability, purity and darkness.
A modern and liberated interpretation of the famous sapphire pendant of French song-writer and singer Serge Gainsbourg's - master of words, as free in gesture as in speech - this jewellery collection breaks free from all norms and offers a unique, more individual and organic interpretation of gemstones.
Black and white diamonds playfully defy expectations, featuring rose, antique, or distinctive cuts, creating an interplay of shadows and lights. Designed to be worn by both men and women without distinction, this collection embraces individual interpretation, allowing for limitless personal expression.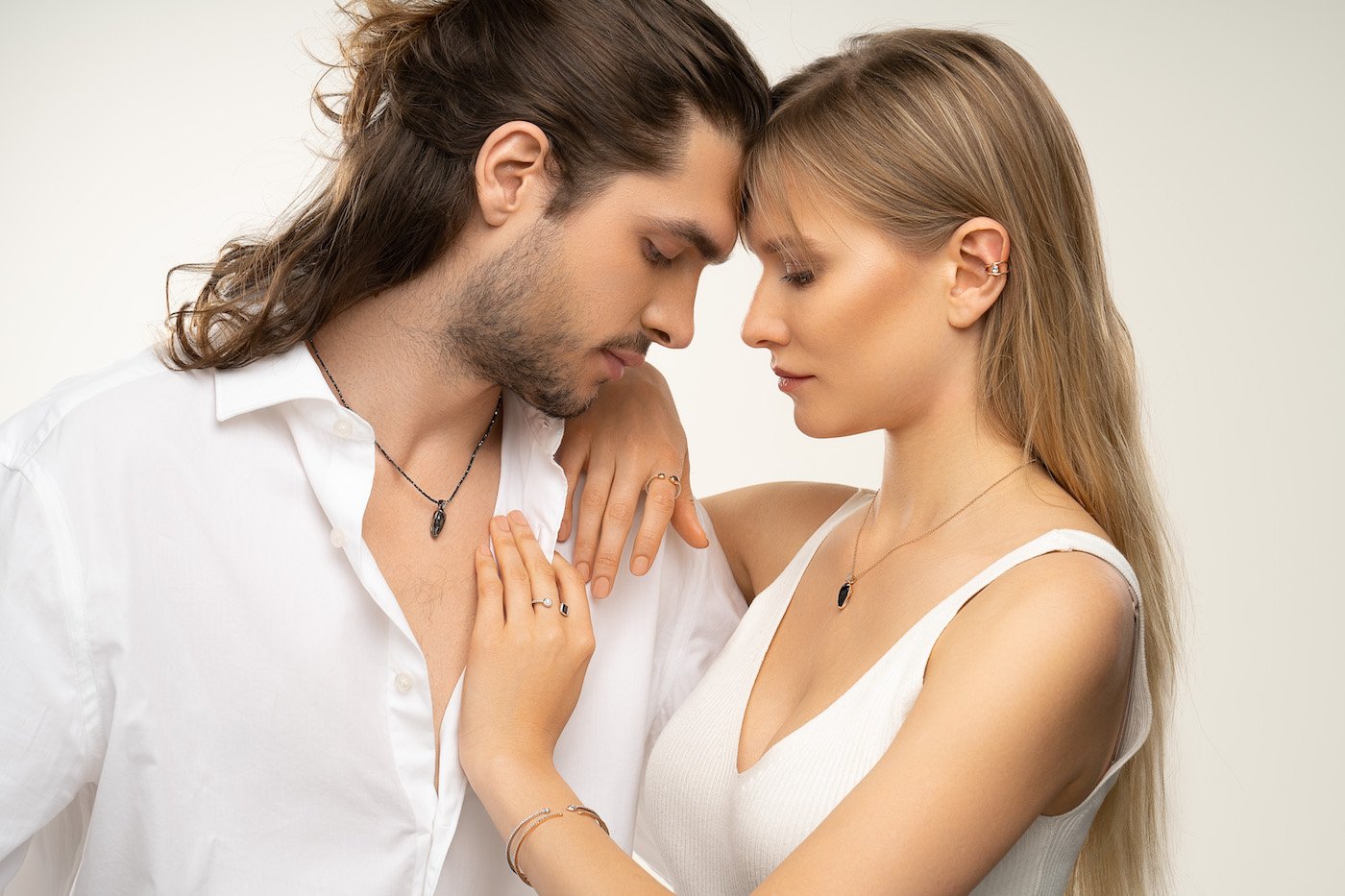 More than just a mantra, the Rock'n Rose collection embodies a new perspective on jewellery: nonconformist, versatile, and modern. An ode to raw and singular beauty, an invitation to embrace self-expression, blurring traditional boundaries and giving rise to a new jewellery experience: jewels meant to be mixed, matched and shared.
The most captivating personalities in the art scene have been drawn to the singular essence of this collection. Brilliant spirits, yearning for bold and original expression, have already adopted the Rock'n Rose collection.

Celebrating its 20th anniversary, Elke Berr Creations undergoes a stylish metamorphosis.
With a daring vision and audacious jewelry line, a new era dawns, offering jewellery that invites sharing.

Preserving the essence of past collections, the brand meticulously curates unconventional, high-quality gemstones that breathe life into its creations, crafting unique narratives steeped in meaning and authenticity.
This avant-garde lifestyle capsule transcends the confines of gender, staying true to the values that have defined the brand.