M
ilan is the only European stop in the Serpenti Factory, an artistic initiative presented during the year exclusively in select cities around the world: Shanghai, Seoul, Dubai and Tokyo.
The exhibition is held at the Dazio di Levante and features extraordinary heritage jewellery and watches, alongside some of the maison's high jewellery creations.
A further reflection of the eclectic nature of the Serpenti symbol, the exhibition includes interpretations of the sign by six artists, both Italian and international: Quayola, Sougwen Chung, Daniel Rozin, Cate M, Fabrizio "Bixio" Braghieri, and Filippo Salerni.
The last two are from Milan, which is a reminder of Bulgari's link with the city that is a point of reference in the Italian and international scene for the fashion system, but also for culture and art.

The exhibition "Serpenti: 75 years of Infinite Tales" is running until 19th November. Throughout that time students on the Luxury Goods Management master's course (EMLUX) at the Milan Cattolica University will be available to take visitors through the show.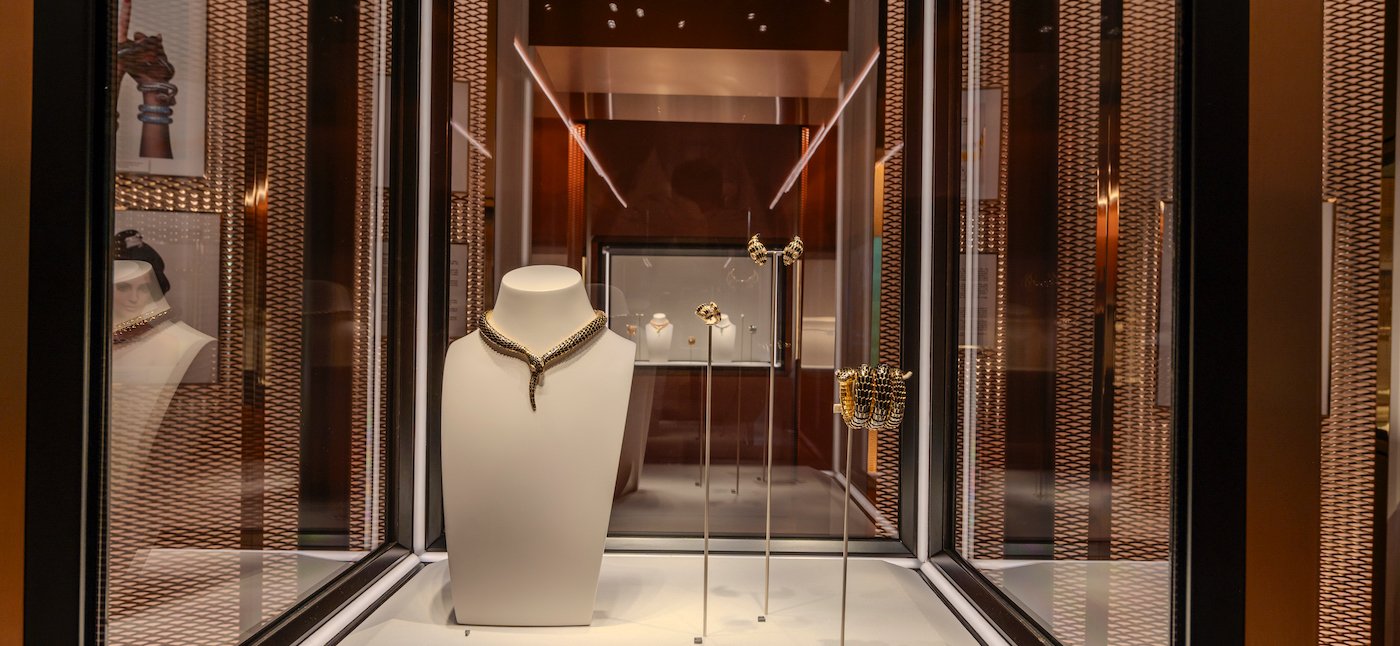 Throughout the exhibition's run, the Bulgari boutique in Via del Gesù 4 will house two Cuori Fragili ("Fragile Hearts" by Bixio), the largest he has ever made, while the Bulgari Hotel in Milan will house the "Aftermath of a Snake Deconstruction" installation from sculptor Filippo Salerni.